Showtimes & Tickets
Event

DAY

DATE

TIME

TICKETS

Evening Show

Friday

November 10, 2023

8:00 PM

Matinee Show

Saturday

November 11, 2023

2:00 PM

Evening Show

Saturday

November 11, 2023

8:00 PM

Matinee Show

Sunday

November 12, 2023

1:00 PM

Evening Show

Sunday

November 12, 2023

7:00 PM

⭐ Best Availability
Evening Show

Tuesday

November 14, 2023

7:30 PM

⭐ Best Availability
Evening Show

Wednesday

November 15, 2023

7:30 PM

⭐ Best Availability
Matinee Show

Thursday

November 16, 2023

1:00 PM

⭐ Best Availability
Evening Show

Thursday

November 16, 2023

7:30 PM

⭐ Best Availability
Evening Show

Friday

November 17, 2023

8:00 PM

⭐ Best Availability
Matinee Show

Saturday

November 18, 2023

2:00 PM

⭐ Best Availability
Evening Show

Saturday

November 18, 2023

8:00 PM

⭐ Best Availability
Matinee Show

Sunday

November 19, 2023

1:00 PM

⭐ Best Availability
Evening Show

Sunday

November 19, 2023

7:00 PM
Evening Show

Friday
November 10, 2023
8:00 PM

Matinee Show

Saturday
November 11, 2023
2:00 PM

Evening Show

Saturday
November 11, 2023
8:00 PM

Matinee Show

Sunday
November 12, 2023
1:00 PM

Evening Show

Sunday
November 12, 2023
7:00 PM

⭐ Best Availability
Evening Show Tuesday
November 14, 2023
7:30 PM

⭐ Best Availability
Evening Show Wednesday
November 15, 2023
7:30 PM

⭐ Best Availability
Matinee Show Thursday
November 16, 2023
1:00 PM

⭐ Best Availability
Evening Show Thursday
November 16, 2023
7:30 PM

⭐ Best Availability
Evening Show Friday
November 17, 2023
8:00 PM

⭐ Best Availability
Matinee Show Saturday
November 18, 2023
2:00 PM

⭐ Best Availability
Evening Show Saturday
November 18, 2023
8:00 PM

⭐ Best Availability
Matinee Show Sunday
November 19, 2023
1:00 PM

⭐ Best Availability
Evening Show Sunday
November 19, 2023
7:00 PM

November 10–19, 2023
GSR looks forward to hosting the Reno premiere of Disney's THE LION KING.
The World's #1 Musical
More than 100 million people around the world have experienced the phenomenon of Disney's THE LION KING, and now you can, too, when the world's #1 musical makes its Reno debut. Winner of six Tony Awards®, including Best Musical, this landmark musical event brings together one of the most imaginative creative teams on Broadway. Tony Award®-winning director Julie Taymor brings to life a story filled with hope and adventure set against an amazing backdrop of stunning visuals. THE LION KING also features some of Broadway's most recognizable music, crafted by Tony Award®-winning artists Elton John and Tim Rice. There is simply nothing else like THE LION KING.
Disney on Broadway performances are recommended for a general audience. As an advisory to adults who might bring young people, Disney recommends its productions for ages 6 and up. All guests entering the theatre, regardless of age, must have a ticket.
Tickets Now On Sale
Groups of 10+ call 877-690-2929 or email groups@nederlandernatlmkts.com, or submit an inquiry here.
The designated ASL Performance is scheduled for Saturday, November 11 at 2pm.
Broadway Comes To Reno Subscribers should direct any questions related to their series package account to the Pioneer Center at (https://pioneercenter.com/Online/article/BroadwayComesToReno)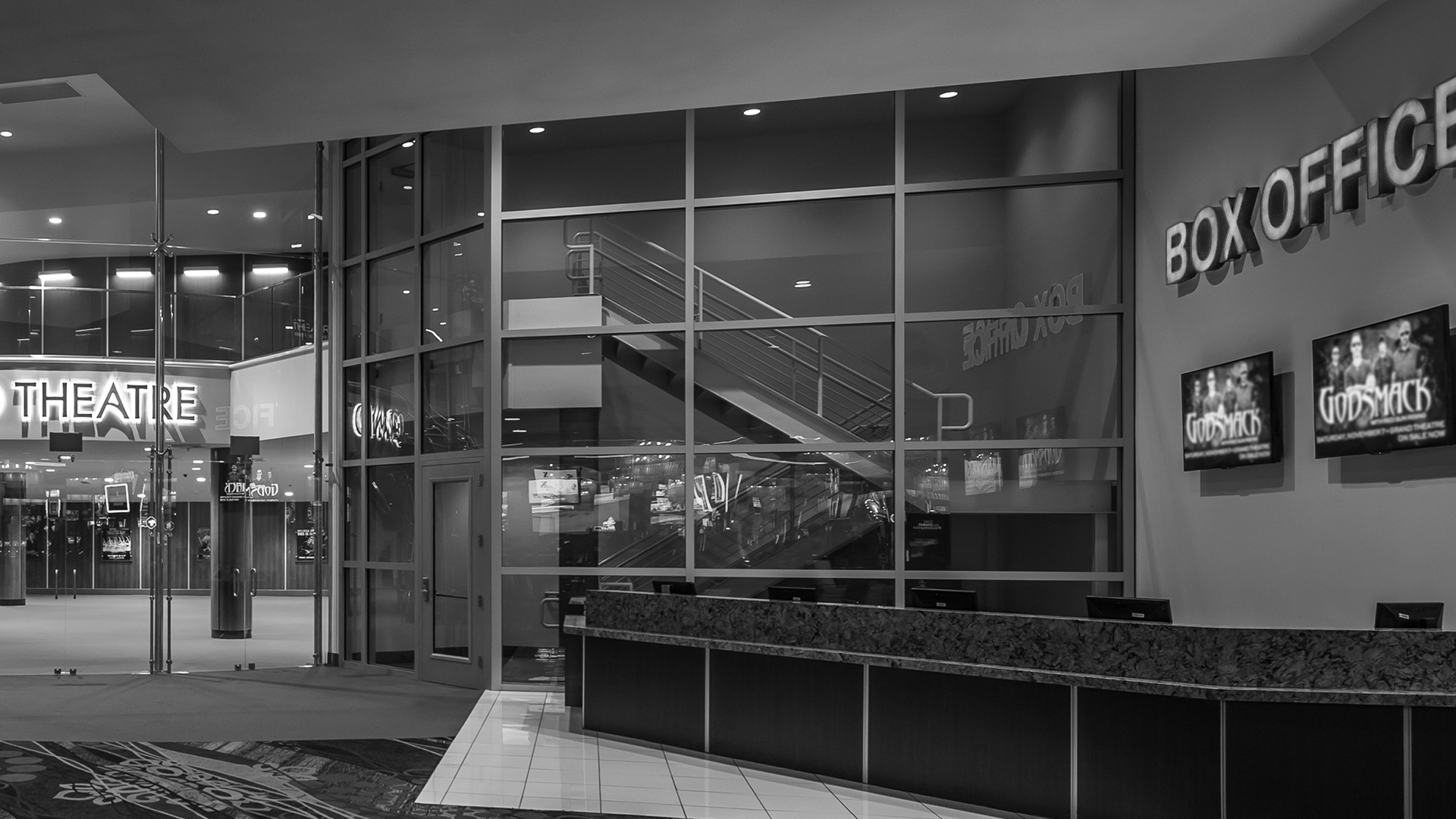 Box Office
Hours
Thursday–Monday: 11:00 AM–7:00 PM

Tuesday: Closed

Wednesday: 10:45 AM–6:45 PM
Contact
Venue Policies
GSR is committed to providing a safe, secure and healthy environment for our valued guests and devoted team members.
When you click to "Buy Tickets," you will be redirected to a third-party website – ticketmaster.com, uvtix.com, or eventbrite.com – each is a secure website. Ticketmaster, UvTix, and Eventbrite are the only companies authorized to process ticket sales for Grand Sierra Resort events. Tickets purchased from websites other than grandsierraresort.com, ticketmaster.com, uvtix.com, or eventbrite.com may not be valid. Screen shots, photos, or printed email copies of show tickets will not allow access to the Grand Theatre. Mobile tickets must be displayed on your mobile phone from your original email or text to gain access to the Theatre. All ticket sales are final. No exchanges or refunds. Grand Sierra Resort is not responsible for lost or stolen tickets.